Featured Musicians
Ohio, Indiana, and Kentucky
Pendra Lee Snyder
Founder, Business Manager, Violinist
Pendra founded Viva la Strings in 2008 to provide more paying performance opportunities for local musicians and to offer more access to quality music to our community. In addition to playing and running the day to day operations of Viva la Strings, she plays weekly with the Worship Orchestra at Fairhaven Church in Centerville, Ohio. Pendra holds a Bachelor of Music degree from Indiana State University. Pendra is a freelance musician available for various concerts, shows and special events, and is a former member of the Terre Haute Symphony Orchestra in Terre Haute, Indiana.
JULIEANN BERNARD
VIOLIN/VIOLA/VOCALS
As a classical musician, JulieAnn has performed internationally, in backing orchestras for artists such as Ricky Skaggs, Andy Williams, & Marilyn Horne in addition to having won numerous performance awards. Currently she sings with Signs of Life: The Essence of Pink Floyd. She has over 20 years experience as an orchestra director in the public schools and is an adjunct professor of Upper String Pedagogy at the University of Dayton. JulieAnn also enjoys her work at Fairhaven Church as the 1st Violinist for the Classics Service quartet.
ZSUZSANNA M. Przyzycki
VIOLIN
Zsuzsanna began her music higher education at the Bela Bartok Conservatory of Music in Budapest, Hungary, and completed her Master of Education at Western State University of Colorado. Professional performance experience includes Sinfonieorchester des Landkreises Kaiserslautern (Germany), Colorado Springs Philharmonic, Tempus String Trio, Ars Musica of Chicago, Symphonic Pops Orchestra of Chicago and Illinois Symphony Orchestra. Since moving to the Dayton area she has been teaching private violin lessong at McCutcheon Music in Centerville OH.
BECKY Soloman
VIOLIN/viola
Becky is a graduate of Wright State University and has taught orchestra in public schools since 2008. She has performed with Turtle Island String Quartet and has collaborated with L.A. based rock string group, The Section Quartet, for multiple performances. Becky completed her Master of Education degree in 2014. Becky plays weekly at Fairhaven Church and is a past member of the WSU Orchestra and the Lebanon Symphony Orchestra.
JULIA BONFIELD
VIOLIN
Julia is attending Cedarville University as a Music Education Major. While she is still young in her music career, she has compiled an impressive resume' of performances including 24 recitals, 50 concerts, pit orchestras, and various solos/ensembles for churches, weddings, and nursing homes. She plays first violin in the 40 member Cedarville University orchestra, as well as plays weekly with her church, First Baptist Church of Kettering, orchestra and frequently plays special events for Fairhaven Church in Centerville.
DAVID SOSA
VIOLIN
David holds Bachelor of Science degree in Mechanical Engineering. He has played violin since 1999 and previously served as concertmaster of the University of Dayton Orchestra. He currently performs with his church worship team.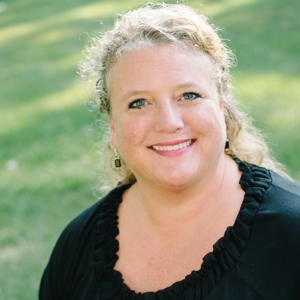 KRISTEN MCNABB
VIOLA
Kristen began playing viola in 1977 in Minneapolis, MN where she was raised, and enjoyed several opportunities playing internationally throughout high school and college. After settling in Dayton OH in 1998, she started playing bluegrass and folk fiddle, and has played with many regional bands and musicians both on stage and in the studio. Kristen works full-time, plays weekly at Fairhaven Church, and assists with event operations and performance with Viva la Strings.
TIM FEVERSTON
VIOLA
Tim began playing the violin at the age of 9, later focusing his studies on viola. Since then, he has earned his Masters of Music in Viola Performance from the University of Tennessee in 2015, studying under nationally recognized violist Hillary Herndon, after earning his Bachelors in Viola Performance from Marshall University in 2013. He has participated in such events as Viola Intensive, Eastman Summer Viola Workshop, The Karen Tuttle Workshop, and the annual University of Tennessee Viola Celebration. Tim is also a teacher and avid enthusiast for the advancement of the viola, commissioning and performing new works for the instrument. When not playing for Viva la Strings, Tim can be found teaching viola at Hauer Music in Centerville and playing frequenly at Fairhaven Church Classics Worship strings quartet.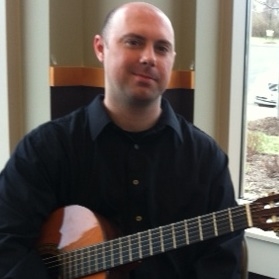 JOE KNIGHT
GUITAR
Joe has performed Leonard Bernstein's Mass with the Dayton Philharmonic Orchestra as well as other DPO performances. Joe is the lead guitarist for Ragdoll, a rock/blues/funk/country band that plays a mixture of original material and cover tunes. He has been teaching guitar at Hauer Music for over a decade.
NOEMI PHILLIPS
CELLO
Noemi received her Bachelor's degree in cello performance from Johannes Gutenberg University in Mainz, Germany where she was a student in the studio of British soloist Raphael Wallfish. Since graduating she's had numerous performances with string ensembles of various sizes. Noemi currently teaches private cello lessons out of her home in Dayton, OH.
TIM SHAFER
PIANO/KEYBOARDS
CAMERON SWETT
TRUMPET
Cameron Swett is the instructor of trumpet at Stivers School for the Arts in Dayton, OH. He graduated with a Bachelors in Trumpet Performance from Cedarville University, and a Masters in Trumpet Performance from the University of South Carolina. He currently freelances in the Dayton/Columbus, and regularly performs with the Dayton Philharmonic, Ashland Symphony, and Mansfield Symphony. Cameron founded his own teaching studio, Wild Note Studios, in 2016, where he teaches private trumpet and piano lessons. He is also a member of the Wild Note Jazz Quartet.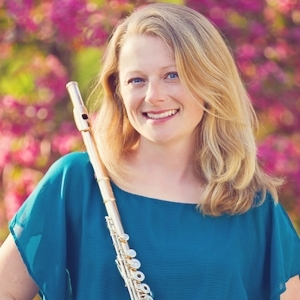 CHRISTINA CONDON-NUMERICK
WOODWINDS
Christina Condon-Numerick has performed as a flute soloist around the Dayton and Cincinnati areas and in over 40 musical theatre orchestras on flute/clarinet/saxes. Christina maintains a competitive flute and clarinet studio in Centerville, Ohio.
THOMAS LAMAN
CELLO
Thomas is the former principal cellist of Dayton Philharmonic Youth Orchestra and Centerville High School Symphonic Orchestra. He currently performs with the Centerville Chamber Orchestra and is an OMEA All-State cellist. Additionally, he performs weekly with the Classics Service quartet at Fairhaven Church in Centerville, OH.
JOEL THOMPSON
CELLO
Joel Thompson received his degree in music performance from Wright State University as a cellist. Shortly after graduation he began an apprenticeship with Linda Shortridge building violas da gamba. From there he moved to Chicago to complete a three year program at the Chicago School of Violin Making. Joel is currently working for the Baroque Violin Shop in Cincinnati, Ohio and has a personal studio for instrument making in progress. In addition to Viva la Strings, Joel plays weekly at Fairhaven Church with the Classics Worship Strings Quartet
Olivia guetle
CELLO
Olivia is a native of Mansfield, OH and, since the very beginning of her career in cello, has always had a passion for ensemble and orchestral playing. She obtained her Bachelor of Science in Biology and Bachelor of Art in Cello Performance degrees in 2013 from Wittenberg University. Olivia then earned her Master's in Cello Performance from Wright State University in 2015. Currently residing in Dayton, OH, Olivia teaches private cello lessons, performs weekly at Fairhaven Church in the Worship Orchestra, and loves to take advantage of any opportunity to play and perform.
AMANDA ROBERTS
DULCIMER/PIANO/KEYBOARDS
Amanda Roberts received a Bachelor of Music degree in Percussion Performance from the University of Louisiana at Monroe and studied collaborative piano with Linda Perry at Southern Illinois University at Edwardsville. She is currently the Coordinator of Accompanying at Wright State University. In addition to collaborating on piano with many musicians in the Greater Dayton area, Amanda arranges music for cello and hammered dulcimer and performs on dulcimer at local festivals, markets, and private events. In 2017, Amanda won first prize in the Mid-East Regional Hammer Dulcimer Competition at the Coshocton (OH) Dulcimer Days Festival. She is also 2017 National Hammer Dulcimer 1st place winner Championship competition held during the Walnut Valley Festival in Winfield, Kansas.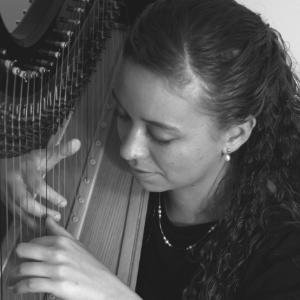 KATHLEEN BISSON-MIGUEL
HARP
CAMERON VOORHEES
GUITAR
Cameron has a BA in Composition from Berklee College of Music. He retired in 2013 as a Master Sergeant from the US Air Force, serving his country as an airman-musician in the AF Band career field. During his 20-year career, he performed as a guitarist in a wide variety of styles, genres, and musical ensembles. Along with his military service, he has enjoyed serving his local church as a multi-instrumentalist, band leader, arranger, guitar instructor, care group leader, Sunday-school, and bible class teacher. He currently holds a position as adjunct guitar instructor at Cedarville University, and is the Music Director at St. Andrew United Methodist Church in Beavercreek.